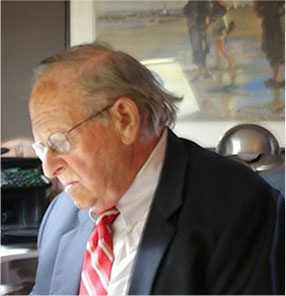 Robert S. Grodberg
Attorney at Law
Estate planning lawyer Bob Grodberg's practice is focused on helping individuals and couples protect their assets during life through estate planning to help ensure that after death distribution of their assets will be handled in a timely, cost-effective manner, taking into account any tax minimization efforts that might be possible.
During the earlier part of his career, Bob's practice was focused on the representation of business entities and individuals in connection with commercial and personal real estate matters, including acquisitions and sales of investment property, residences, business and investment real estate, commercial retail leasing, and estate planning. At one point in his career, he was employed as General Counsel for the law department of the then largest supermarket chain in New England, during which time his responsibility included general corporate matters, anchor leasing, security and employment issues. Throughout his career, Bob has been involved in virtually every area of the law.
After the pleasure and obligations of support for his family, including college and law school tuitions (two of his children are successful lawyers), the reduced responsibilities enable him to fulfill an important responsibility of lawyers; that being, to devote a portion of a lawyer's professional time to helping people in meritorious situations resolve problems; whether to prepare wills, trusts and estate plans right a wrong in an employment or other situation, counsel a start-up or existing business; in each instance, on a billing basis which accommodates the client's financial condition, the issue at hand, the complexity and resolution of the matter, and a fair payment for legal services rendered.
Over the past several years Bob has accepted representation in a variety of matters, including seniors' issues; discrimination and harassment issues, representation of business organizations, sales and purchases of residential and commercial real estate, and personal injury, malpractice and employment matters.
How I Help
People often view estate planning solely as determining who will receive assets after death.  Estate planning really encompasses much more – it's about protecting assets (and a person's family) from unexpected events arise during life, and ensuring that loved ones are not burdened with making difficult end-of-life decisions.  It's also about determining distribution processes – such as the equitable maintenance or distribution of assets such as a family residence.
Through years of practicing estate planning, Bob offers clients guidance as to how these difficult matters can be addressed.  I believe that lifetime and post death distributions should foster love, not battles over sentimental, valuable estate assets.